2-chanel HD video installation, no sound, 2009
Recorded live, the performance JUPITER shows the artist, standing on ice in front of an oversized wind machine. As the machine rotates faster and faster, a test of strength begins between the two opposing bodies.
At the moment of the artist losing his solid stand (and consequently being pushed backwards), the machine is phasing out.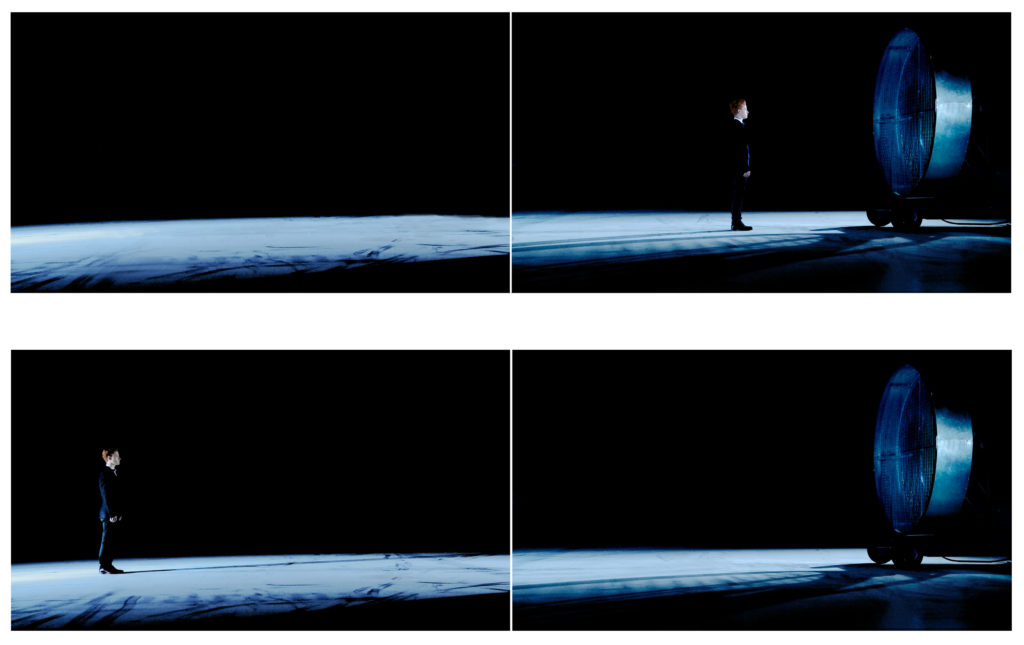 The recording was made with two cameras, hence the two projected images. In the life size installation, the two images are being projected separately.
---
Installation Views: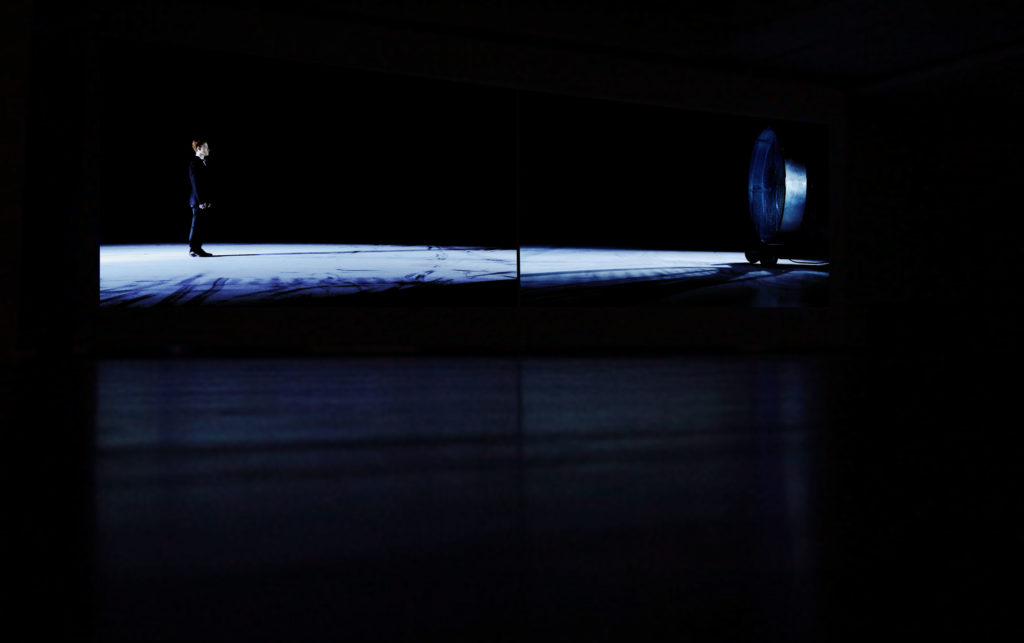 Installed at V22 Young London Exhibition 2012, V22 F Block, London
---
Performance pictures: